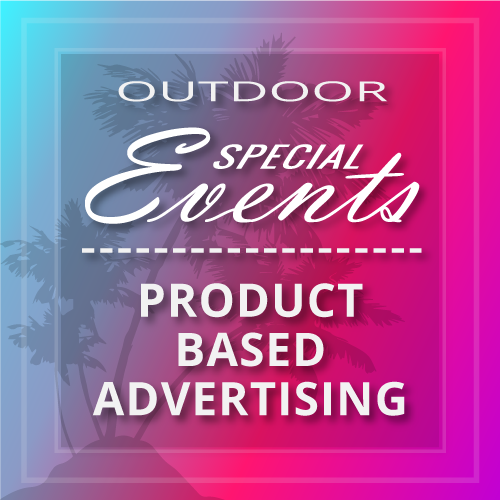 Product Based Advertising
Air Shows, Athletic Runs, Concerts, Team Competitions, Golf Tournaments, Service-Member Homecomings, Program Conferences and Community Outreach Events all provide a favorable setting for program advertising. When publicizing such events, the instrument best suited to entice and engage the human spirit is PRODUCT-BASED ADVERTISING (PBA). Unlike digital platforms, branded products echo a brand message beyond the binary signal, with stimulative reoccurring visibility amongst family, friends and peers. Better yet, most offer design space for tiered sponsorship advertising.
McGRAPHIX Advertising Products delivers a multi-facetted and engaging level of service
Budgets met with multiple product solutions resulting from one-on-one project planning reviews

Graphic standards are employed to develop, audit and produce quality production imagery

Project management procedures deliver anticipated results On-Time and On-Budget
Outdoor Special Event 'Product Deployment'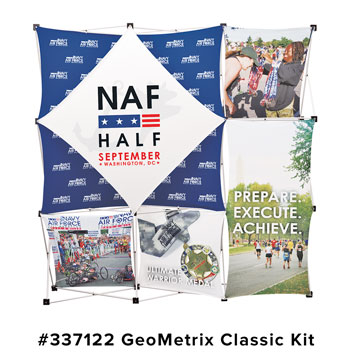 From our extensive experience, we present the following 'Special Event Scenario', with multiple product suggestions conveniently accessible via the PROMO PLUS area of our website.
A. PRE-EVENT PROMOTION
Deploy in High Traffic Areas: GeoMetrix Floor Displays #337122, Retractors #261134, Table Covers #109002 and Table Top Displays #141009
For onsite poster & banner printing capabilities, display outdoors with Ballast Flex Sign #263007, Ground Mount Banner Hardware #210106, #241013** or Boulevard Banners #302035 and #302201
** Source DISPLAY SOLUTIONS #1 catalog under our main Tents ▪ Signs ▪ Displays section
B. EVENT DAY BRANDING
Open the show with a Headliner Banner Display #263400, meet and greet with a Premium Event Tent #240639 or #241180 with Back Walls #240184 and Outdoor Fitted Table Throw #107060
Outfit the staff with Embroidered Polos #ST650
Provide participants with Event Badges #ET-50, Lanyards #4-SUBL-58-YDS, Performance Tee-Shirts #21M, Water Bottles #TXB24H, Cooling Sport Towels #CT-30, Hot / Cold Packs #WHF-PP15 in Plastic Bags #21CD1216.
Direct traffic to staging area with Inflatable Arch #110025, Barricade Banners #302092,
Sail Flags #191418, Flags 3'x5' #304535 w/ Pole & Stake #304737, Fence Banners #304952 and sponsors highlighted throughout with Outdoor Ballast Signs #263420.
Engage attendees during event with Outdoor Event Cooler Kit #280240, Plastic Stadium Cups #S22C RC, Custom Label Bottled Water, TrashWork Wrap #271142, EMS Tent #240614, FrameWorx Flex Banner Ballast Display #210343, Cornhole Game #106REGULATION, Prize Wheel #280084, Embroidered Caps #AD969, Polarize Sunglasses #SUNPOL, Sunscreen #SB102, Wipes #SP105, Cooling Towels #H715, Event Tee-Shirts #560MR, Thermo-Tote #39ACS1315, Ultimate Flyers #FLY175 and Sport Bottles #39571.
C. POST EVENT AFFIRMATION
Eat and refresh in the shade provided by Marquee Tents 20'x40' #170047 or #170044, Party Cups #CUP16, Stemless Wine Glasses #542 and record photo narratives with traffic safe Splash 'Step & Repeat' Floor Displays #341009.
Every Picture Tells A Story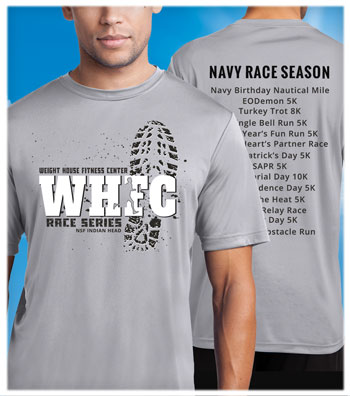 Program & Event Samples
Share with Program & Special Event Personnel
With our utmost appreciation, please share this communiqué with all personnel involved in special event planning and promotion. Refer to this article and receive our 1st Tier 5% product discount on all 2022 orders. Additional volume discounts available.
As an American small business with extensive industry credentials, we are responsive to the timing and coordination needs of military, corporate marketing and special event personnel. Please let us know what information we can provide or support we can deliver to assist your organization with an upcoming event or communication initiative.
Please feel free to contact
McGRAPHIX Advertising Products